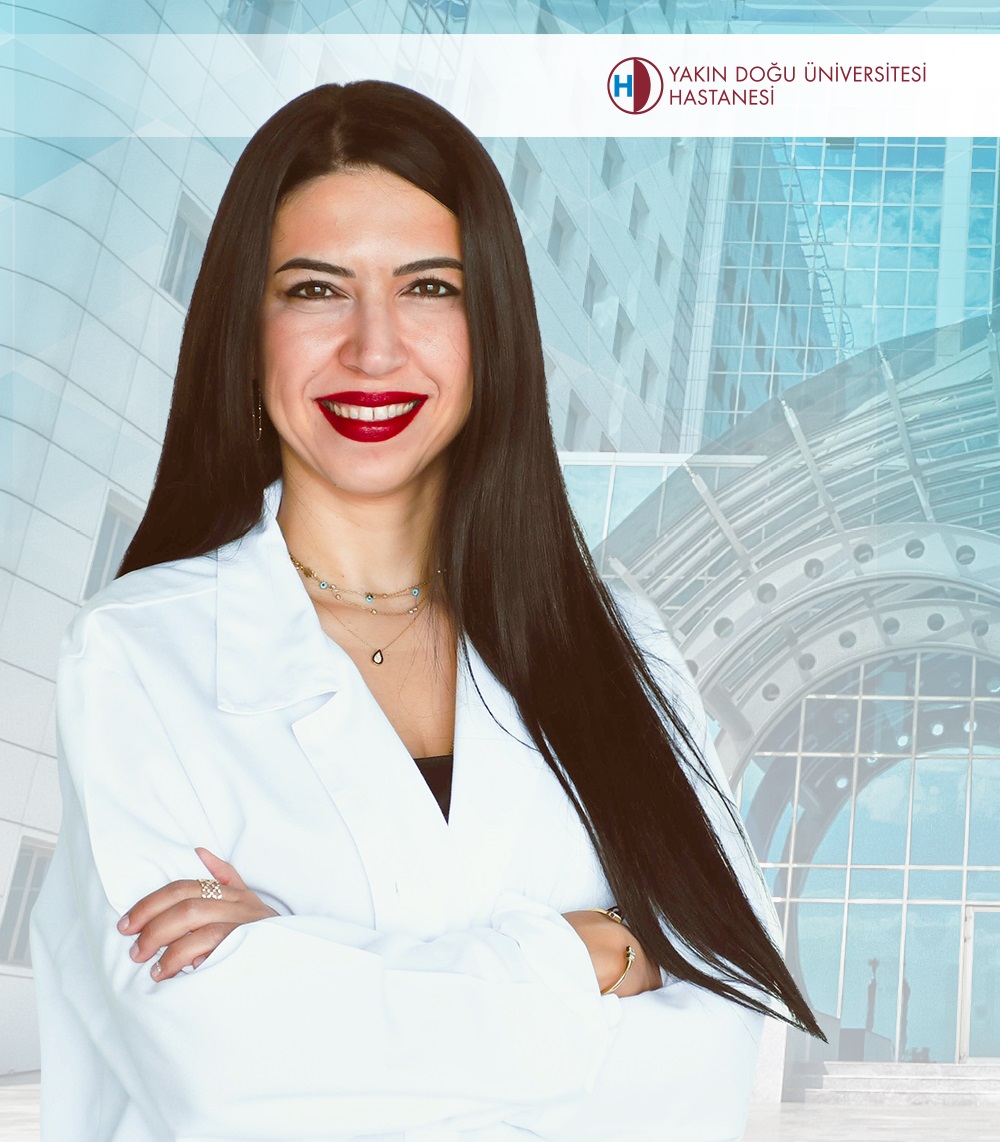 1993 - 1999; Ege University Faculty of Medicine
1999 - 2003; Pediatrics at Dokuz Eylül University Faculty of Medicine, Turkey
2003; Consultant Pediatrician
2004 - 2010; Further Specialised in Pediatric Allergyat the Department of Pediatric Allergy,           Chest Diseases and Immunology, Dokuz Eylül University
2010; Associate Professor of Pediatrics and Pediatric Allergy
2010 - 2013; Department of Pediatric Allergy and Immunology at Istanbul Bakırkoy Maternity and Children's Hospital and Kanuni Sultan Suleyman Training and Research Hospitals, Turkey
2013- On going; Near East University Hospital
2015; Professor
2016; Dr. Suat Günsel Kyrenia University Hospital
2018; Immunology Specialist, 'European Pediatric Allergist' (European Academy of Allergy and Clinical Immunology, EAACI)
The diagnosis methods:
Allergy tests (skin test, blood tests when necessary),
Patch test,
Breathing function tests,
Challenge tests and drug allergy tests.
The treatment methods:
Medical treatment,
Preventative and allergy vaccination treatment (subcutaneous injection and sublingual drugs).
As a Child Allergy Specialist, they diagnose and treat allergic diseases such as;
Allergic and non-allergic asthma,
Chronic coughing,
Recurrent wheezing,
Allergic rhinitis,
Food allergies,
Drug allergies,
Eczema,
Rashes,
Contact allergies,
 Insect allergies (including bee venom).
As a Child Health and Diseases Specialist, they diagnose and treat paediatric diseases such as;
Follow-up of a healthy child,
Childhood vaccinations,
Upper and lower respiratory tract infections,
Pneumonia,
Bronchitis and bronchiolitis,
Growth and development delay,
Loss of appetite,
Inability to gain weight,
Diarrhoea,
Vomiting,
Stomach ache.