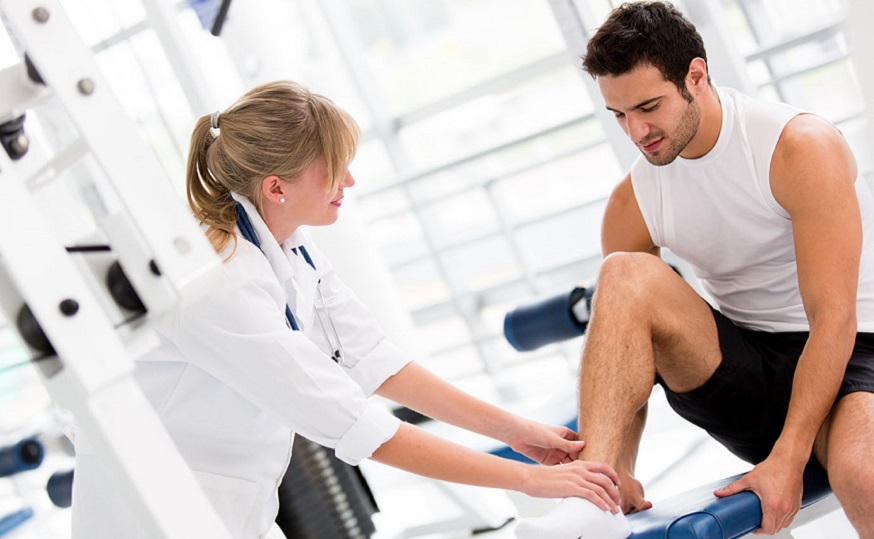 Sports Injuries
Preventative Sports Health Services
Full Treatment and Rehabilitation
Performance Measurements and Monitoring
Performance measurements conducted in the field and in laboratories with the latest technological devices used around the world under the supervision of specialist staff.
Follow up of performance development and suitable training recommendations
Diet when doing Sport and Nutritional Support Substances
Diet and nutritional support programs and recommendations to increase athlete performance and protect health
Suggestions for athletes who want to lose or gain weight
Fight Against Doping
Educational programs that protect and raise awareness against doping
Exceptions for treatment purposes
Exercise Physiology
Sports Rehabilitation
Personalised Exercise Prescriptions
Exercise Prescriptions for Chronic Diseases
After the risk factors, disease situation and athlete condition analysis, personalised exercise prescriptions are given to help athletes obtain maximum benefit from their chronic disease.
Athlete, Trainer and Manager Education
Special education and development seminars, conferences, courses and workshops for athletes, trainers and managers
Scientific Research Projects
National and international research projects to help contribute to athlete health and athlete science development.
Health Programs for Sports Races
Health services for national and international sports organisations.
Camp Programs for Club Teams and National Teams
Packet programs where all training, fields, race organisations for national teams and club teams, hotel services, health controls, performance analysis and monitoring etc. are provided
0. Floor
Eastern Block
Department of Polyclinics
| | |
| --- | --- |
| Monday - Friday | 8:00 - 17:00 |
| Saturday | Closed |
| Sunday | Closed |