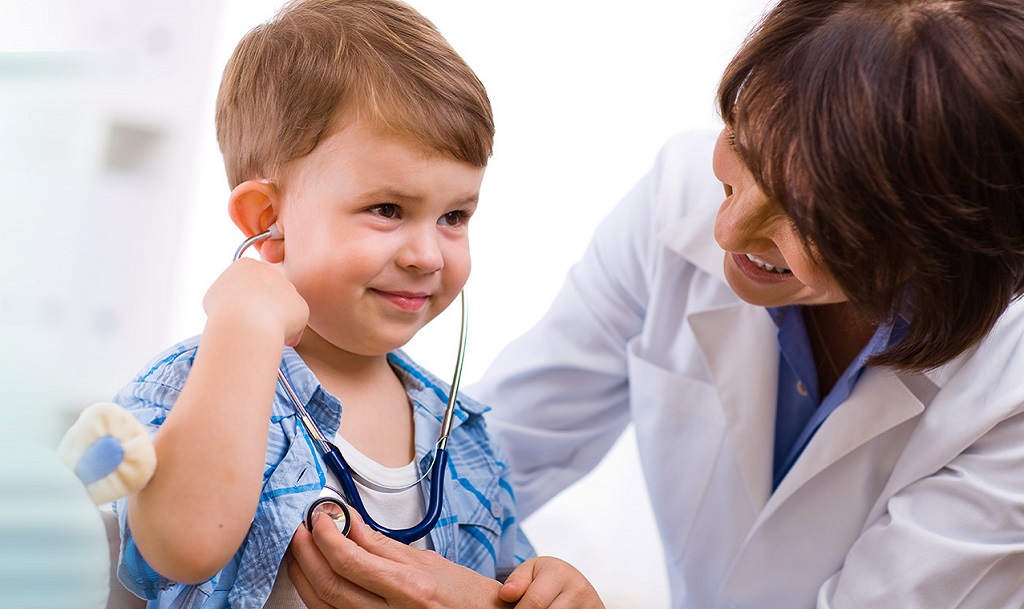 The diagnosis, treatment and follow-up of cardiac diseases from the foetal period until the age of 18 is the speciality of the department of pediatric cardiology.  The Near East University Hospital Department of Pediatric Cardiology provides services with outpatient clinic, echocardiography (including Transoesophageal ECO and Foetal ECO), ECG (Holter ECG) unit,effort test and Tilt test laboratories and the cardiac catheterization unit.  In the pediatric cardiology department, cases such as congenital heart disease, cardiomyopathy, heart failure, acute joint rheumatism, syncope, arrhythmia, and Kawasaki Disease are observed and cardiology consultation services are provided to the patients followed by other disciplines with other diagnoses.  Pregnant women with pathological findings on foetal echocardiography are also monitored.  In addition, adult patients with congenital heart disease are evaluated.
In the field of pediatric cardiology, examinations and treatments of patients presenting with complaints such as congenital or subsequent heart diseases, heart murmur, rapid fatigue, palpitations, chest pain, bruising, fainting and high blood pressure are performed.  Patients are evaluated by physical examination, electrocardiogram (ECG), echocardiography (ECO), and cardiac catheterization if necessary, and patients who require surgery are discussed in the councils established by Cardiovascular Surgery.  Postoperative evaluation and follow-up of patients who undergo surgery are performed.
Pediatric Cardiology Diseases Treated in Our Hospital
Congenital heart disease (ASD, VSD, PDA, etc.)
Arrhythmia
Cyanosis (Bruising)
Chest pain
Palpitation
Heart murmur
Syncope (Fainting)
Coronary failure
Acute joint rheumatism
Cardiomyopathy (Heart Muscle Disease)
Myocarditis, Pericarditis and Infective Endocarditis
Kawasaki Disease (Vascular Disease Presenting with Symptoms of Fever, Rash, Redness of Eyes, Swelling of Hands and Peeling of the Skin of the Feet and Hands)
Pulmonary Hypertension (High Pressure in Lung Vessels)
Correct diagnosis and timely treatment of heart diseases in children is very important and life-saving.
3. Floor
Eastern Block
Department of Polyclinics
| | |
| --- | --- |
| Monday - Friday | 8:00 - 17:00 |
| Saturday | Closed |
| Sunday | Closed |