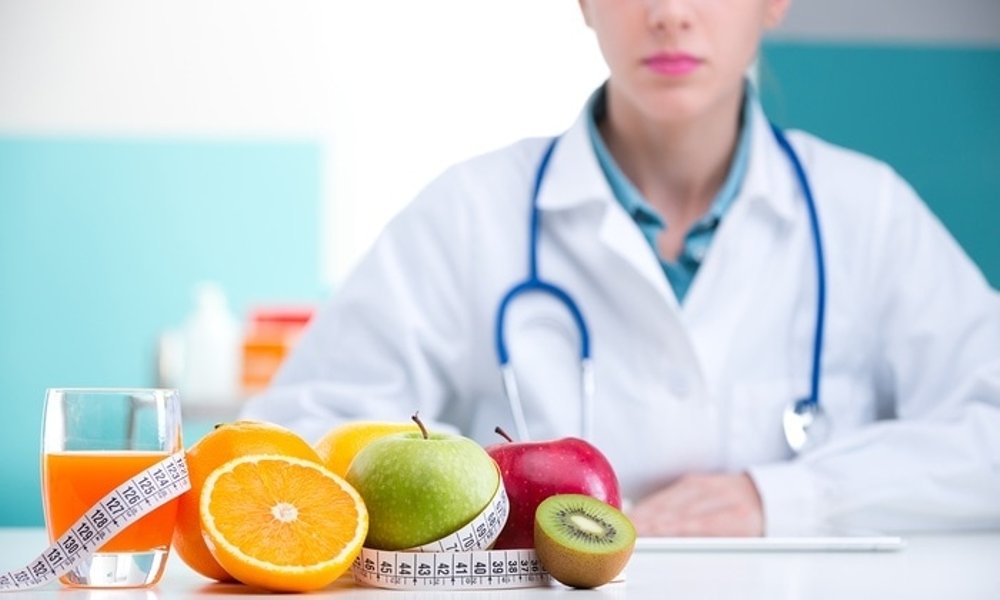 Nutrition is the use of nutrients for growth, maintenance of life and protection of health.  In general, nutrition is seen as a concept considered when people have a disease.  However, according to some studies, correcting individual diet and health practices reduces the risk of preventable diseases, disabilities and premature deaths. Nutritional deficiency and imbalance are direct and indirect causes of some diseases.  For this reason, the Near East University Hospital Department of Nutrition and Dietetics provides services on nutrition and diet for all kinds of diseases, individual diet programs and nutrition trainings.
Nutrition and Diet Services
In the Department of Nutrition and Dietetics, we prepare personalized nutrition plans, teach about healthy nutrition and change the nutritional behaviour of people with any health problems.  For this purpose, the nutritional habits of individuals are reviewed in detail at the first examination.  Nutritional counselling is determined before the measurement of body fat, muscle, water ratio and the distribution of fat in the body; then, a 'personalized nutritional treatment' is planned according to the age, height, gender, physical activity and blood test results and followed up regularly.
Body weight control
Nutrition in paediatrics diseases
Nutrition in digestive system diseases
Nutrition in liver, gall bladder and pancreas diseases
Nutrition in kidney diseases
Nutrition in diabetes
Nutrition in heart diseases
Nutrition in cancer
Nutrition in inflammation and infectious diseases
Nutrition in bone and joint diseases
Nutrition in nervous system diseases
Diet-drug interaction and nutrition
Inpatient Nutrition and Diet Services
The Department of Nutrition and Dietetics works as a multidisciplinary team with physicians and nurses after the patient is admitted to the service. The patient's nutritional status is monitored with regular visits every day and the patient and his / her attendant are informed at all dietary stages.  If necessary, the patient is discharged and the necessary diet trainings are given in written and oral form.  Those patients who need clinical nutrition are provided with the necessary enteral or parenteral nutrition support.
6. Floor
Western Block
Department of Polyclinics
| | |
| --- | --- |
| Monday - Friday | 8:00 - 17:00 |
| Saturday | Closed |
| Sunday | Closed |