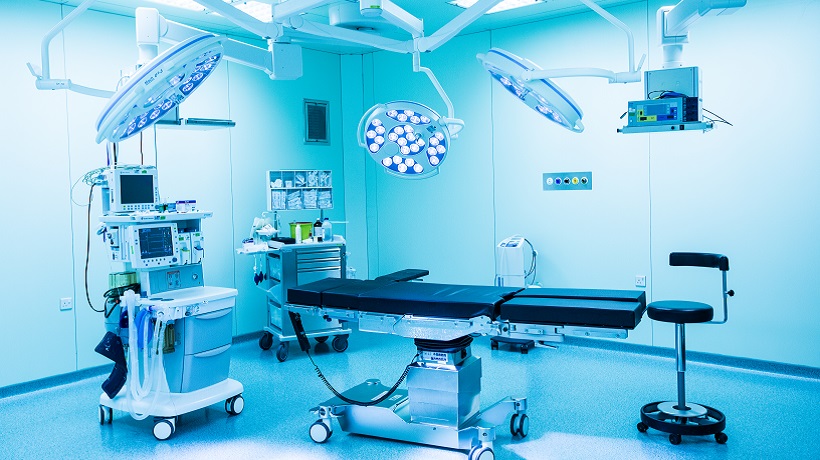 Near East University Hospital provides the opportunity for surgeries to be conducted in all fields with its 7 operating theatres equipped with modern and technological devices that ensure the safety of both patients and hospital staff. The central sterilisation system in the operating theatres, the ventilation system and the latest technological devices are designed to ensure patient safety.
All microscopic, endoscopic arthroscopic, and laparoscopic complex operations that are conducted at a limited number of centres in the world including organ transplants are successfully conducted as a result of the hospital's advanced technological facilities, experienced staff and qualified health workers.
Our operating theatres, which provide services 24/7, include a teamof experienced staff comprising: 3 anaesthesiologists, 12 operation nurses, 9 anaesthetic technicians, 2 perfusionists, 6 operation theatre technicians, 1 storeroom manager and 1 operating theatre patient consultant
Technical Facilities in Our Operating Theatres
The operating theatres andconnected areas are sterile and semi-sterile rooms with suitable air - conditioning systems, while central oxygen vacuum, air and nitrogen peroxide systems are included in the operation theatres to ensure a safe environment.
The interior walls of the operating theatres are coated with hygienic materials and the entire technical facility is operated by a smart system. Additionally, all systems, devices, and equipment are connected to special ceiling-mounted pendant systems and are hygienically protected, which provides easy access during operations.
Anaesthetic applications, which have the same level of importance as the operations themselves, are carried out with great care with state-of-the-art anaesthesia systems and specialised physicians. The patient's vital signs and any medications they are given while in the operating theatre are digitally recorded and all tests and radiologic symptoms evaluated before the operation are recorded on the computers in the operating theatres to help guide physicians.
Additionally, treatments performed by the dental and gastroenterology departments such as tooth treatments, gastroscopy, colonoscopy and ERCP, can be conducted in our operating theatres.
Follow-up after Operation-Anaesthesia
After the operation, patients are taken to the evaluation unit, where their vital signs are constantly monitored and if needed, pain relief is provided.
Operations Conducted in our Operating Theatres
General Surgery
Eye Surgery
ENT
Urology
Chest Surgery
Cardiovascular Surgery
Gynaecology and Obstetrics
Newborn Surgery
Paediatric Surgery
Paediatric Cardiovascular Surgery
Orthopaedics and Trauma
Plastic and Reconstructive Surgery
Brain Surgery
| | |
| --- | --- |
| Monday - Friday | 8:00 - 17:00 |
| Saturday | Closed |
| Sunday | Closed |